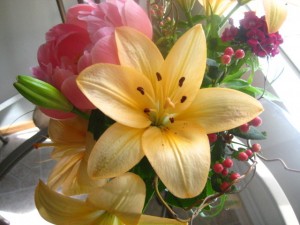 "With every thought we think, we either summon a block or a miracle." Marianne Williamson
The law of gravity is not just a belief, it is true whether you believe it or not. Spiritual laws are not just beliefs, they are descriptions of how consciousness operates. Prosperity is not just about money, it is about a way of thinking and being that opens us to the universal flow of good.
Join Rev. Christine as she share tools to activate the Law of Divine Compensation. Engage in setting your intentions for the year, learning how to make love the bottom line and embracing prosperity. Come celebrate you and the newness of the year!!
Intentions:
Set your intentions for the year.
Learn how to make love the bottom line.
Embrace your prosperity
Teleseminars are a great way to connect in spiritual community from the comfort of your home. Classes are lively and interactive and are recorded for your convenience.
Dates: Fridays, January 26, February 2, 9, 16, 2018
Time: 9:30 – 11 a.m.
Location: The comfort of your home! 
Fee: $89 before January 20; $110 after the 20th
Register: revchristine@revchristine.com  Conference number will be given upon registration