"Your reality can transform to the extent that you bring forth a new ideal of awareness of yourselves as the creative force in the world."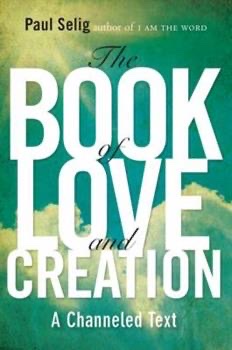 If you are a fan of the work of Paul Selig, join us as we explore this powerful teaching.
Now is the time to dissolve the beliefs and release the structures from the past. Once you understand that your frequency is one with the Creative Universal Energy, everything begins to change.
Join me in this deeply profound work as take this evolutionary journey of love.
Prerequisite: Must have completed I Am The Word by Paul Selig
Testimonials:
"This book has changed my life. I love the explanation about the body and vibration and knowing. Thank you for this glorious information." AH
"What a blessing to continue sharing the spiritual journey of life at this pivotal time." BH
"What a tremendous class this has been. This work of being conscious of our own vibration and how it interacts with others is very powerful." SD
Book of Love and Creation Zoom Class
May 2, 9, 16, 23, 2022
6 – 7:30 p.m.
$80
Book of Love and Creation sold separately
Paypal: revcgreen@gmail.com
Venmo: @Christine-Green-80