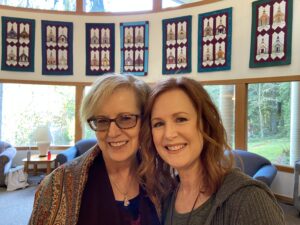 Do you long to reconnect with your inner wisdom? 
Are you in the midst of a transition? 
Do you crave quiet reflection, rest, and renewal?  
Rev Christine Green and Lauri Jones have partnered together once again and  designed a deeply restorative retreat for women, in a nurturing, empowering, and supportive environment. Tap into the transformative power of spiritual principle to nourish body and soul.  
Our retreat takes place at Alton Collins Retreat Center, a beautiful center in the lush forest located in Eagle Creek, Oregon. All meals are provided. There is an option of a single or double room. Workshop materials included in the price.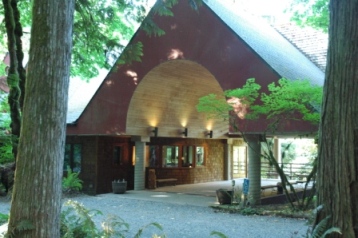 Integrate self-renewal strategies into daily life as you learn to: Slow down and access your inner wisdom. 
Experience guilt-free spiritual practice 
Tap into self-compassion and self-acceptance
Relax and connect with your needs, desires, and emotional well-being
Meditate to enhance peace and harmony in everyday life.

Enjoy authentic connection with like-minded women as you embrace a new way of being and experience greater freedom and joy.
Monday, October 11 through Wednesday, October 13, 2021
Activities begin with dinner on Monday evening and conclude with lunch on Wednesday.
Single room: $450
Double room: $385
Check, credit card, PayPal accepted
$75  deposit holds your space. $25 cancellation fee.
Contact Christine  to register.
Important COVID Update: Alton Collins requires a COVID-19 health screening for all participants. We will honor all COVID related protocol for Alton Collins, state and local jurisdictions. Because rules are changing daily, we will clarify when we get closed to the retreat. Thanks for your cooperation.