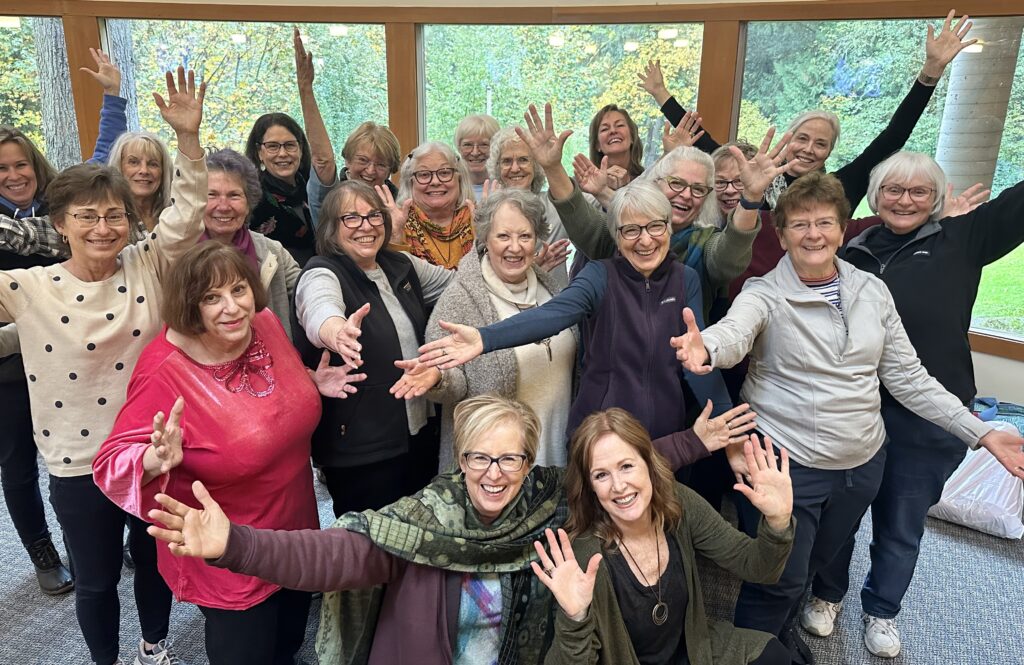 "When conditions are sufficient there is a manifestation."
— Thich Nhat Hanh
We made wonderful joyful connections! We talked and shared, laughed and danced and even shed a tear or two. 
Our Wisdom of the Heart Women's Retreat was truly a celebration of the Spirit. Lauri Jones blessed us with her amazing voice, original music and united us in harmony. The beautiful forest at Alton Collins Retreat Center provided a sacred backdrop as we came together in love. We left uplifted, renewed, reconnected and recommitted to our spiritual practice.
Here's what the retreat sisters had to say:
This retreat has opened up my heart to feel love again, to forgive more deeply and to further appreciate who I have become.
Connecting with other spiritually like-minded women was an enormous gift!
I call this retreat a soul tuning journey: being in the space which allows me to be completely protected while I explore the areas of my life that needs to grow.
I come alone and leave with a new tribe. The laughter, tears and very real sharing is heartfelt and I can feel it in the very core of my being.
I've been attending Rev Christine's retreats for 10 years and they always take me deeper within myself.
I love the sacred, beautiful, healing container you create for us to come together and go deep into spiritual practice.
I love the mix of spirituality and fun, the peace of Alton Collins and the wonderful food that nourishes us.
I love Lauri's voice, her style and her gentleness.
The Wisdom of the Heart retreats really do help reveal the Wisdom of one's heart-self.
Rev Christine has a way of acknowledging each person's experience in a way that values the person.
This was an opportunity to find time to rest and relax and deepen my spiritual awareness. I found new "sisters" and grew closer to the ones I already knew. 
This deeply spiritual retreat, as always, changed my life. It moved me from anxiety to wholeness and gratitude.
I appreciate the safe and trusting environment for all participants, allowing us to connect with each other and our souls.