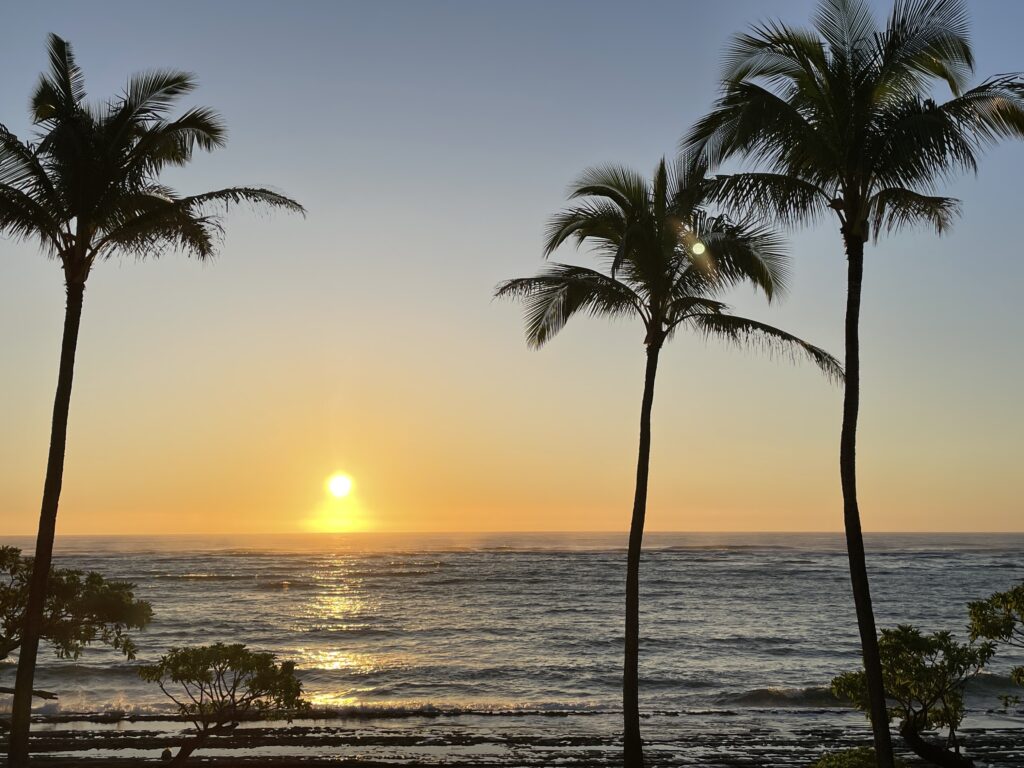 "Your tiredness has dignity to it. There is no shame in admitting you cannot go on. You have been on a long journey from the stars. Even the courageous have to rest." – Jeff Foster
In this hurry-up, catch-up, keep-up world, we rarely take time to rest. Technology enables us to work from anywhere, anytime. Which is wonderful and distressing at the same time. When do we take time to stop?
Several years ago I was on vacation, hiking in a beautiful state park when I answered my cell phone and took the call from a congregant wanting to know how to register for the class starting that afternoon. I was glad to give her the information, but when I hung up, I wondered why I was compelled to answer a call. The call took me out of the present moment of the magnificent scenery and the dazzling bright sunny day. Can you relate?
It takes dedicated practice to be present, to be mindful. Living in the moment can be a rest for the busy mind. Getting my mind to stop thinking can be a challenge, but I can pay attention to where I am and how I am feeling. 
When I take a break, I allow myself to stop, breathe and open to my awareness of Spirit. When I rest, I allow the Universal presence of good to come into being. I allow faith to be the guiding presence in my life. 
From Ernest Holmes: "The Spirit within me is in perfect rest. The center of my being is quiet and poised. I let my inner spirit fill my whole being with peace and stillness. With this word, I now relax in body and mind.  Let the Divine Tranquility fill me."
Stop. Breathe. Rest well.
Affirmation: I rest in the joyous presence of radiant Spirit.